Bookstore Hours and Contact Information
Special Hours
:
August 1st, 2nd, 7th, 8th, 9th, 14th, 15th, & 16th: Open 8am-8pm
August 3rd-6th and 10th-13th: Open 10am-5pm
First week of classes:
August 17th - 20th: Open 10am-6pm
August 21st & 22nd: Open 10am-4pm
August 23rd: CLOSED
Standard Fall Hours of Operation (beginning August 24th): Monday - Saturday 10am - 4pm
All hours and services are subject to change.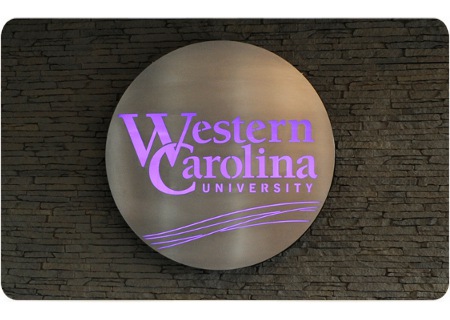 Things you should know:
Fall 2020 --- Due to predicted high levels of traffic, in which social distancing may be challenging, masks will be required to enter the Bookstore. Customers, including students, that refuse to wear a mask may be refused service and asked to leave.
Summer 2020 Rental Textbooks
Summer Rental textbooks are due August 7th. If your class(es) ends on August 14th, you can turn your book(s) in after the class(es) ends.
Fall 2020 Rental Textbook Procedures
Residential students (living on-campus):
Pick up your books from the bookstore on your scheduled move-in day. If you move in after the bookstore is closed, please go to the bookstore the next morning. If you move in without an appointment, you will need to follow the commuter process. Books will be packed in a box using the move-in schedule provided by Residential Living.
Commuter students (living off-campus):
Begin your pick-up by going to the 3rd floor of the University Center. Upon receiving your personal protective equipment (PPE), visit a check-out station for Rental Textbooks in the UC. This will put you in the pick-up queue and gives bookstore staff time to prepare your books. After finished with these procedures in the UC, you may walk to the bookstore and receive your books. **You MUST visit the check-out station in the UC before visiting the bookstore.**
Online-only students (no in-person residential classes):
You can call the bookstore (828-227-7346) and request your books be shipped to you. You will be required to submit a "mail to" address and certify your participation in the remote rental program by using a Qualtrics form.
Important information for ALL students:
Each box of books will include a return shipping instructions. These instructions should only be followed if you are physically unable to return your books at the end of the semester. We encourage you to return your books, if possible, before Thanksgiving break IF the books are not needed for finals or remote instruction. This process will ensure a timely credit for the rental return and avoid any potential shipping issues at the end of the semester.
Textbook(s) provided by the WCU Bookstore are rental books and belong to WCU. They must be returned no later than ten working days after the last day of final exams each term. Unreturned books will be charged to your student account at replacement cost. Books returned after this ten-day period will be credited to your account at 1/2 the charged amount.
Please visit us online or call us for additional assistance:
WCU Bookstore ~ 828-227-7346 ~ books.wcu.edu
Contact the Bookstore
Phone Number:
828-227-7346
Mailing Address:
WCU Bookstore
311 Memorial Dr.
Cullowhee, NC 28723
If you have problems sending a package via the address listed above, please use:
1 University Way
Cullowhee, NC 28723
Staff Directory
Staff Member
Phone Number
Email Address

Jonathan Leonard

Office Manager; AP/AR

828-227-3607
jleonard@wcu.edu
Shirley Finegan

Book Rental Manager

828-227-3610
sfinegan@wcu.edu
Reuben Gurevich
Purchase Textbook Manager
828-227-3613
rgurevich@wcu.edu

Max Pollifrone

Online Catalog Sales

828-227-3605
mpollifrone@wcu.edu
Dylan Morgan
Shipping & Receiving
828-227-3612
dkmorgan@wcu.edu
Jennifer R. Thomas
Director of Bookstore Operations
828-227-7346
jrthomas@wcu.edu